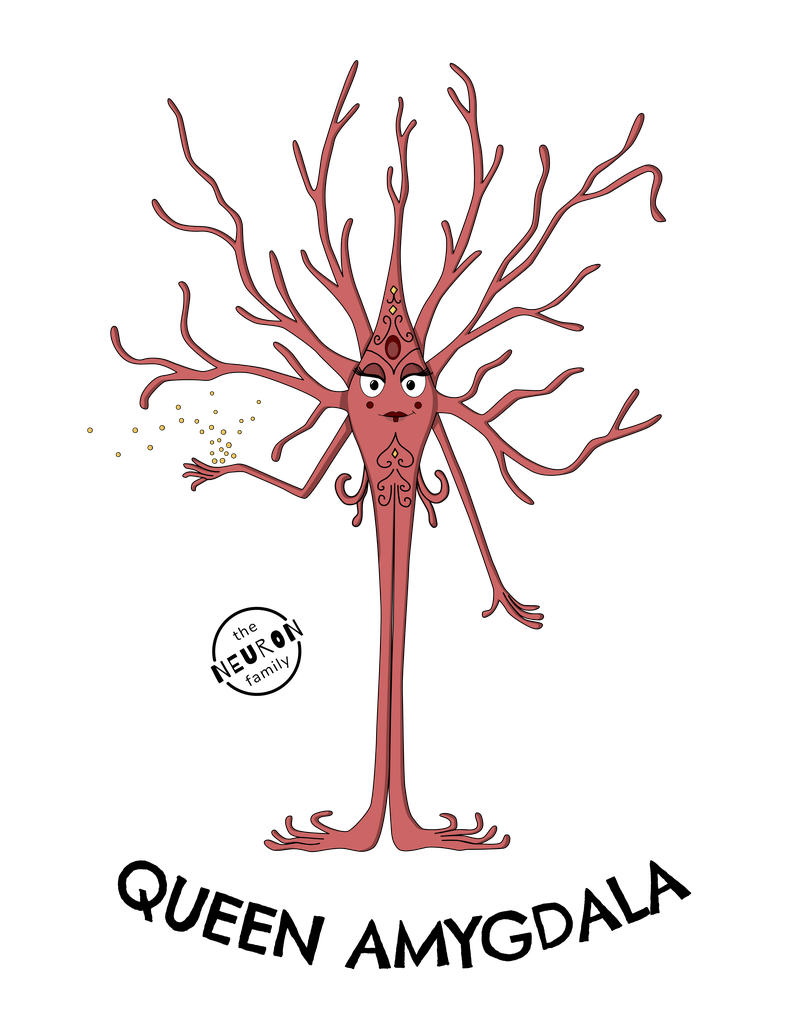 Queen Amygdala
Please welcome "Queen Amygdala" - inspired by Padmé Amidala from Star Wars!!
.
The word amygdala is derived from Ancient Greek then Latin, and translates to "almond". The amygdala is an almond shaped group of nuclei (clusters of neurons) and there are two, one in each temporal lobe of the brain.
.
The amygdala is part of the limbic system and is involved in many brain functions such as memory, decision making, fear, anxiety, and pain. The amygdala is connected to many other brain regions, including the hypothalamus to initiate the "fight or flight" response to a fearful event. The amygdala is also involved in processing positive stimuli, not only negative or fearful stimuli as it was previously thought. The amygdala's functions are diverse and it is currently one of the most studied brain regions!
.
It's unclear whether the name Queen Amidala was inspired by the Amygdala, or perhaps more likely from Amitabha ("the Buddha of Eternal Life")
.
May the Force be with you
.
References:
.
LeDoux J. The amygdala. Curr Biol. 2007 Oct 23;17(20):R868-74.