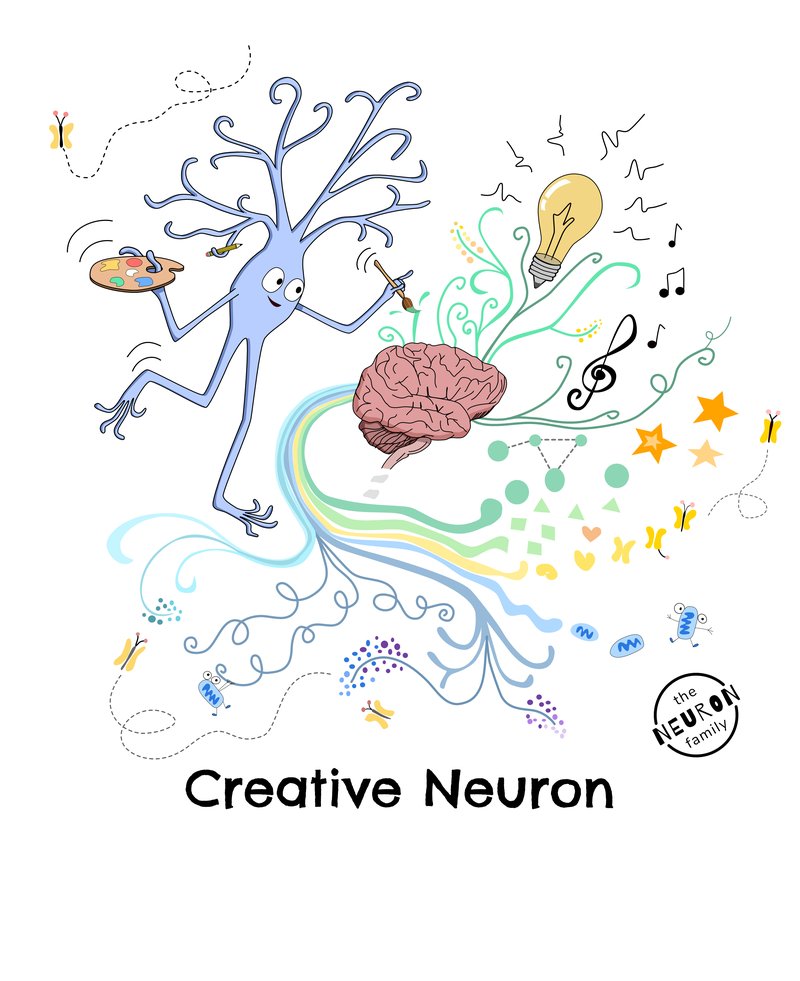 Creative Neuron
Here is Creative Neuron!
.
Creativity can be defined as "the ability to create" or "the ability to produce or use original and unusual ideas"
.
Using functional magnetic resonance imaging (fMRI), neuroscientists can observe people's brain activity while they perform creative thinking tasks. It turns out that many brain regions contribute to creativity, or "cognitive expansion" such as the anterior inferior frontal gyrus, temporal poles, and lateral fronto-polar cortex.
.
Fun Fact: The idea that the right brain is more "creative" than the left brain is likely untrue and research shows the right hemisphere is not particular dominant in contributing to the creative process.
.
More about the design: the butterflies were inspired by ion channels, and the little blue monsters were inspired by mitochondria
.
References:
Abraham, A., Pieritz, K., Thybusch, K., Rutter, B., Kröger, S., Schweckendiek, J., Stark, R., Windmann, S., & Hermann, C. (2012). Creativity and the brain: Uncovering the neural signature of conceptual expansion. Neuropsychologia, 50( , 1906–1917. https://doi.org/10.1016/j.neuropsychologia.2012.04.015